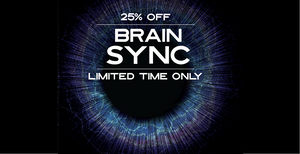 NEED A BOOST?
Chill vibes without the high
new strains
At biosync industries, we are working to become a self-sufficient and zero-waste farm
Grass Fed Cattle
We mob graze cattle across strategic cover crops to inject key nutrients and benefitial microbes into our fields rather than use synthetic fertilizers. Cattle manure can also be utilized in biodigesters to create biofuels while reducing emmisions.
Boutique Hemp Flower
Our natural hemp farming practices create a true living soil environment free of pesticides and herbacides by utilizing biological diversity and control systems instead of toxic chemicals and plastic mulches.
Functional Mushrooms
The waste from our harvested hemp stocks is converted into mushroom substrate to produce our expanding line of gourmet mushrooms. Afterwards, that substrate can go back into our fields to reenforce the mycelium network.
What a few of our customers are saying
Keyra Kennedy
Ultra Marathon Athlete
"Biosync's CBD Chill has played a huge role in my athletic adventures. As an avid trail runner, ultramarathoner and a mother to young children I needed a natural clean product that was going to help reduce inflammation, improve my quality of sleep, help me recover faster, and ease pain associated with injuries or flare ups that occur during high mileage training."
Meagan Lynn
Cannabis Scientist and
Reiki Master
I absolutely love Biosync's CBG flower. It is a key piece in ceremonial work we do with clients. We also use their CBD flower for all our own in house products at the Divine Highness.
Darin Bartholomew
Professional Axe Thrower and Craftsman
I've been using Brainsync for quite some time now. I love how it amps me up and makes me want to get after it in the morning. It helps keep me sharp and focused while training for tournements or cranking out some shades in the workshop.